All-American JUCO Showcase Elite 80
The nation's top invite only JUCO Showcase for the best rising sophomores in the U.S.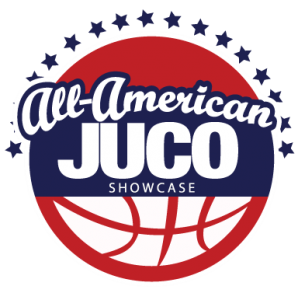 ---
NOMINATION FORM
To be considered for the 2017 All American JUCO Showcase Elite 8o please fill out this nomination form. Our selection committee will review and be in touch after you submit: All-American JUCO Showcase Elite 80 Nomination
THE ELITE 80 SHOWCASE
The All-American JUCO Showcase Elite 80 is an invite only event for the nation's best junior college players who are entering their sophomore year of junior college (Note: If you are entering your freshman year at JC, but will transfer with 3 years of eligibility after your freshman year, you also qualify for the showcase). The nations top JUCO prospects will go head to head in July. The Elite 80 East & West have hundreds of coaches in attendance from the four-year level and have many NBA Scouts and personnel in attendance each year. The All American JUCO Showcase is where the best junior college players in the country go head to head. Along with the college coaches, the JUCO Showcase has NBA scouts and national media in attendance as well. ESPN, NBC Sports, CBS Sports and many more cover these premier July JUCO events.
Players will play up to four games throughout the weekend. The event will conclude with the Top 20 All-Star Showcase featuring the event's top players. To be considered for the 2017 All American JUCO Showcase Elite 8o please fill out this nomination form. Our selection committee will review and be in touch after you submit: All-American JUCO Showcase Elite 80 Nomination