2017 All-American Availables Showcase - Atlanta
The top events for unsigned 2017 HS, JUCO, Prep and International Prospects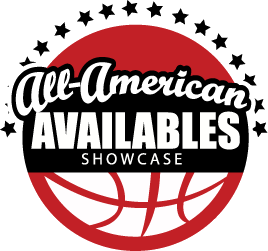 All-American Availables Showcase – (Atlanta)
Brought to you by
JucoRecruiting.com & Elite Basketball Services
(NCAA Certified Event/NCAA D1, D2, NAIA & JUCO coaches will be in attendance)

*The top event in the U.S. for unsigned junior college players, high school players & prep/post grad players!!
*If you are an unsigned and looking for a school, you need to be there!!
*Last year we had over 250 college coaches in attendance
April 29-30, 2017 (April 28 is a mandatory player check-in day)
Gym location:
Norcross High School
5300 Spalding Dr,
Norcross, GA 30092
THIS IS A MEN'S EVENT 
CONFIRMED PLAYER LIST AS OF 04/26 at Noon
 COLLEGE COACH PACKET PRE-PAYMENT  
Unsigned junior college sophomores, transfers, high school, prep/post-grad prospects and available prospects from across the country looking for schools (NCAA D1, D2, NAIA and JUCO)
All players who are looking for a four year school as well as high school/post grad and transfer prospects looking for JUCO's

Compete against the best available prospects in the country in front of college coaches from throughout the U.S.

College coaches, scouting services and media will be in attendance
JUCO Recruiting Report, The Transfer/Availables Report, JucoRecruiting.com will be assisting participants with recruitment
Gear will be provided as well as a three game showcase guarantee
Visit our Alumni List to see some of the many players who have gone on to have tremendous success after playing in this showcase
Player Info
THIS IS A MEN'S EVENT 
Players Click Here To Register
*All players must check in at the host hotel (even if you aren't staying at the host hotel)
All players must check-in between 5-7pm on Friday, April 28. Players who are staying the camp hotel may get their room key beginning at 2pm. 
NCAA Info For Players
NCAA ECAG User Manual: http://www.ncaa.org/basketballcertification
NCAA BBCS Player Registration: http://bbcs.ncaa.org

* Games will begin at 09:30am on Saturday, April 29
* Games will conclude by 3pm on Sunday, April 30
* For players who need transportation: Please have your flight arrive in Atlanta on Friday, April 28 before 7pm and fly out on Sunday, April 30 after 5pm. There will be no airport runs on Saturday or during camp hours on Sunday
     Hotel: Comfort Suites Gwinnett Place – 3700 Shackleford Rd, Duluth, GA 30096                     
For questions please call camp co-directors:
Brendan Walker 904-233-0858
Scott Golden 321-663-5207