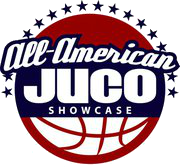 Brought to you by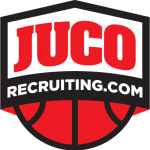 &
Player Info
Read First Before Registering: These are invite only events for the top 2015 JUCO prospects (rising sophomores). If you have been invited to the Elite 80 West in Las Vegas, NV by one of our staff members, you can proceed and register below.
Lodging and transportation to and from airport/bust station will be provided for the invited Elite 80 participants as well as transportation to and from hotel/gym.
For questions please call or email Brad Winton at 440-231-1489 brad@jucoshowcase.com
If you have not been invited to either event, please fill out this nomination form to be considered. Detailed info can be seen below.
Check In/Lodging Info
PLAYER CHECK IN WILL TAKE PLACE AT THE SILVERTON  HOTEL  (3333 Blue Diamond Road, Las Vegas, Nevada 89139). Check in takes place between 1 and 6pm on Friday July 25th. We will send out the room number that you need to check in at in an email the week of the camp. All players will stay at the Silverton. 

Players who are flying in will fly into McCarran International Airport in Las Vegas.

Check in for all players will be between 1pm-6pm at the camp hotel  on Friday, July, 25.

Players who are flying/driving in should arrive anytime before 6pm on Friday, July 25 and should schedule their return flight for anytime after 4pm on Sunday, July 27.

All travel itineraries/plans must be sent to Scott Golden at scott@jucoshowcase If you aren't flying please email how and when you will arrive on Friday.
All-American JUCO Showcase Elite 80 West
Las Vegas, NV July 25-27
(July 25 is a player check in day)
GAMES WILL BE PLAYED AT The Southern Highlands Boys and Girls Club (10900 Southern Highlands Pkwy., Las Vegas, NV)
Camp will be held in Las Vegas, NV the same time as the Adidas Super 64 and Fab 48

JucoRecruiting.com will be evaluating prospects for their 2015 JucoRecruiting.com Top 100 Player Rankings

INVITE ONLY – The Nations Top Rising JUCO Sophomores (2015 Class)

Top 20 players featured on JucoRecruiting.com

Over 450 College Coaches Attended our July events last year, we expect even more this year

A detailed report will be sent to all of our scouting service subscribers (High, mid and low major NCAA D1′s as well as D2 and NAIA schools)

Top players from both events will be sent in a report to the NBA Scouting Office. Camp co-director Brad Winton covers junior college players for the NBA Scouting Office

All NBA Teams will be made aware of the Elite 80 camp and will be invited. We have NBA Scouts at these events every year

Top 20 All-Star Game on the final day of camp

Room for two nights and transportation to and from airport/train/bus station are included along with all Showcase activities and showcase jersey
DO NOT REGISTER UNLESS YOU HAVE BEEN INVITED
(If you have not been invited, click this link to fill out our nomination form to be considered)